Since the launch of our 2016 Summer robotics building and programming camps, more than 200 community representatives in Guyana have reached out to STEMGuyana to ask about creating STEM clubs for the youth in their communities to learn coding, robotics and Math, English and Science enrichment through our carefully designed technology integrated curriculum. After some deliberation, we have decided to expand our S.T.E.M. program into every region of Guyana.
One approach we considered was to enlist communities that were recently brought online by the E-governance department. The department made computers and internet connectivity available in accessible public location. Alternately, we considered partnering with the more than 200 community contacts who have reached out to our program and to coordinate with them to create clubs locally. Either way, there is currently opportunity for communities to begin the process of creating their own S.T.E.M. Clubs.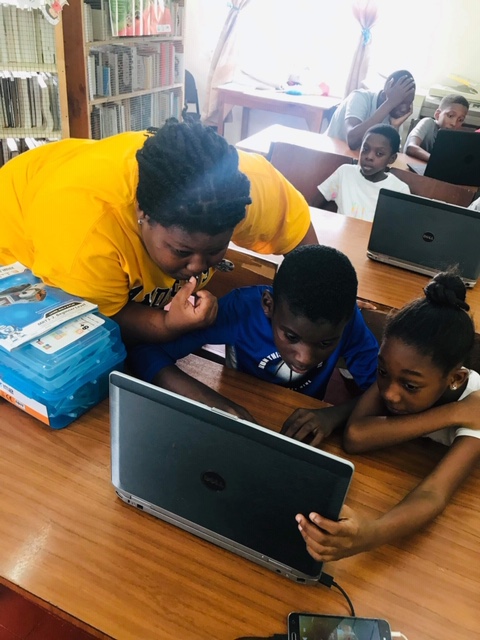 Mission
STEMGuyana's mission is to "unlock the world class potential of Guyanese youth" by making technology programs available to them which serve to improve their problem solving, critical thinking, coding logic, innovation and creativity skills. To that end, we have prepared a framework for each STEM club to follow which includes the following;
STEM Club Program
1)Robot building & programming
2)Annual national robotics challenge competition
3)Learning to code using MIT Scratch
4)Competing in an international coding league
5)Math, English & Science enrichment using technology integrated online lesson plans for 1st – 10th grade students.
6)N.G.S.A. preparation via mobile app
7)Building games and robot solutions using the Arduino uno board programmed with Scratch.
8) Your club members are eligible to try out to represent Guyana at the global robotics tournaments in which we participate.
Articles
Guyana's robotics teams capture gold, silver & bronze
STEMGuyana teams secure medals in virtual robotics competition
Equipment Needed
1)1 MRT-3 robot kit per 10 students in the club [assumes student will rotate robotics and Scratch programming]
2)1 Laptop / desktop computer per 5 students in the club
3)Minimum 5 tablet computers for working on tech integrated Math, English & Science lessons.
4) 1 projector
5)Internet access at location
Equipment available through STEMGuyana
Robot kits – $60,000 GY each(These are the same kits used in international competition.  They are not toys, they are educational tools.)
Club Launch Process
1)Community representatives will identify location and list of students and contact STEMGuyana at 616-4454.
2)Community members will solicit local sponsors for financial support to purchase equipment.
3)All STEMClub leaders associated with STEMGuyana must provide annual police clearance documents.
4)Club leaders must schedule one day technical training for club leaders with STEMGuyana – Georgetown
5)Post training, club leaders will coordinate their students to complete online tutorials available through STEMGuyana
6)After  club leader training, students will meet at least once weekly to learn & practice and to prepare for competitions.
For more information
Email: stemguyana@gmail.com
592-616-4454